Posted On December 1, 2014 / Under Accounting, Applied, Bookkeeping, Business, Insights from Brenda, Insurance, Vertafore / With 0 Comments

Direct billing of insurance premiums, where carriers rather than agencies bill customers directly for their policies, is a growing trend, but is it right for your business?

Agency billing remains an option of course, and it does have some upsides. With agency billing, your client is getting a bill from you and writing a check to you, which is a boon for your agency's branding and marketing efforts. With all communication taking place between you and the customer, there's theoretically less chance for confusion and thus fewer defaults, IF you manage the process correctly.

Agency billing also means you retain the full premium on a short-term basis. The earlier your agency collects and the longer it takes the carrier to bill you, the longer that money is sitting in your account. However, rock bottom interest rates (a now permanent trend, it seems) means there's much less value in this "float" than in the past.

On the downside, agency billing is definitely more labor intensive. You're managing the cash and chasing customers for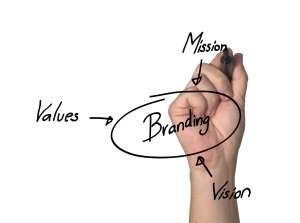 premiums. In cases where you are unable to collect the premium and the carrier steps in and collects, you lose your commission.
Direct billing, on the other hand, is much more streamlined. While not entirely a Ron Popeil "Set It and Forget It" process, it does take a lot of work off your plate, allowing you to focus more resources on growing your business and less on billing and processing payments. But, whose brand loyalty are you building? After all, if the customer is getting a bill from the carrier and writing a check to the carrier, are you sacrificing your customer base for the sake of ease and efficiency? Nobody rides for free.
Whether you've made the transition to direct billing or are just considering it, we'd like to hear your thoughts. When it comes to the premium billing process, are the equally laudable goals of branding and efficiency in conflict?
Brenda DiCarlo
Founder and President