Posted On December 1, 2014 / Under Accounting, Applied, Bookkeeping, Business, Insights from Brenda, Insurance, Tax Issues, Vertafore / With 0 Comments

We are a giving society. There's no doubt about that.

According to the Center on Philanthropy at Indiana University, 95.4% of U.S. households gave a collective $335.17 billion to charity in 2013. That is a very impressive statistic made all the more so when you consider that 14.5% of households are below the poverty line.  Clearly, affluence is not a requirement for exercising the charitable muscle.

As we enter the time of year when being thankful and giving back are a priority focus, it's smart to also think about how to be most effective when making charitable gifts. After all, there are tax code provisions that use a carrot to encourage giving. Taking advantage of those carrots can help not only your own financial situation but increase the amount you can afford to give to your favorite charities.

How you give is in part a function of circumstance. For example, in the insurance agency universe, many owners and employees have built up wealth through appreciated company stock.

Should you sell some stock and make a $1,000 cash contribution, or should you simply contribute appreciated shares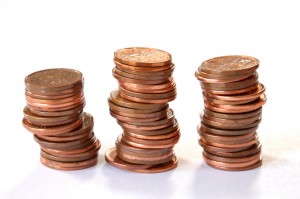 equivalent to $1,000?
This excellent article in IA magazine includes a chart with a similar example that shows just how much wiser it is to donate appreciated stock directly. Not only does the charity end up with the full amount of the contribution, you end up with a bigger tax benefit, as the donation eliminates any long-term capital gains tax (the current rate is 20%) you would be responsible for if you sold the stock. Make sure to consult a tax advisor for transactions like this, particularly those involving closely-held corporations, LLCs, and the like.
For garden variety contributions, many Americans are taking advantage of the ability to give online. According to the Charitable Giving Report by Blackbaud, online giving grew by 13.5% in 2013 while overall giving grew 4.9%.
Online donations make a lot of sense, particularly for busy folks who find themselves scrambling to make contributions before year end. You can donate to most charities online using a credit card or checking account transfer as late as Dec. 31 and know that contribution applies to this tax year without worrying about stamps or check cashing. It's as easy as paying your electric bill online (though a lot more rewarding).
Brenda DiCarlo
Founder and President