Posted On January 31, 2015 / Under Applied, Business, Insights from Brenda, Insurance, Team IAAB, Time Management, Vertafore / With 0 Comments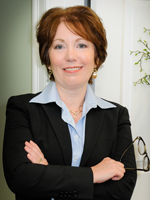 For many members of professional associations, this is the time of year to receive renewal notices. You may be thinking…budget is tight, is it really worth it to remain a member?
It is, but only if you make the most of it.
Professional associations, everything from your local Chamber of Commerce to big industry trade groups, provide a number of benefits, but it's up to the individual member to make it work for them.
At IAAB, we belong to a number of groups that provide a range of services and opportunities to network and learn. I find it's good to get out of the office on occasion and bounce ideas around with other professionals who understand the challenges and frustrations of your industry better than anyone. But there's more to it than just the company of others. When considering whether to keep your association affiliations current, ask yourself if you're taking advantage of these benefits:
Information resource with outside, "insider" perspectives — Use association meetings and online groups to connect with and tap into the expertise of other members in a non-competitive environment.  Associations can be excellent sources of data and best practices that you can't find from just Googling. The most effective members bring a willingness to share and be helpful, which pays them back in dividends. The mission of the Vertafore user association
Netvu is "We build the future by utilizing the expertise of our volunteers and staff to promote world-class education, the exchange of ideas, advocacy, and technology innovation in the insurance industry."

Trade shows and conventions — Larger organizations like the Independent Insurance Agents & Brokers of America host outstanding events (often in fun locations) that allow you and your team to get fully immersed in industry education and networking. Plus, trade shows are one-stop shopping for new products and just learning about what's out there. A great conference experiences refreshes the professional mind and sends you back to your office, ready to sing.
Become a speaker, lead a webinar — Whether it's in person at a big convention or from your office via Skype, take advantage of the opportunity host a seminar. Give yourself a chance to show off your expertise. Think about the right niche to focus on. Hosting a well-received seminar is a fantastic way to get referrals, and not just from your attendees. Ideally you'll be remembered as the expert on a particular topic and your name will get passed around to those who have a problem you might be able to solve.
Attend seminars — On the flip side of being a speaker, attend seminars and webinars so you can find good people to partner with on complicated matters. This allows you to see the experts up close and personal and get a real feel for how they approach challenges.
Professional development — Groups like the Massachusetts Association of Insurance Agents offer a wealth of ongoing educational opportunities for you and your team, many of which are virtual, which means no travel costs.
Advocacy — The collective voice is often more powerful than the singular. In the words of ASCNET, the Applied Systems user group, "One of the most
important benefits is the collective voice of the members that Applied Client Network represents in communicating their common problems and needs to Applied Systems, capitalizing on the strength in numbers philosophy."
Networking — And of course, groups like the Northwest Connecticut Chamber of Commerce offer good, old-fashioned,  in-person networking opportunities.
If you aren't making the most of your membership, don't drop it. Instead, make it a resolution for this year to take advantage of the offerings. You might find you've been leaving a lot of value on the table.
Brenda DiCarlo
Founder and President